The fraction of a second in which an accident occurs has the power to change your life forever. It can be exceptionally challenging – physically, emotionally and financially – to move forward after a serious personal injury, but victims don't have to face these hurdles alone.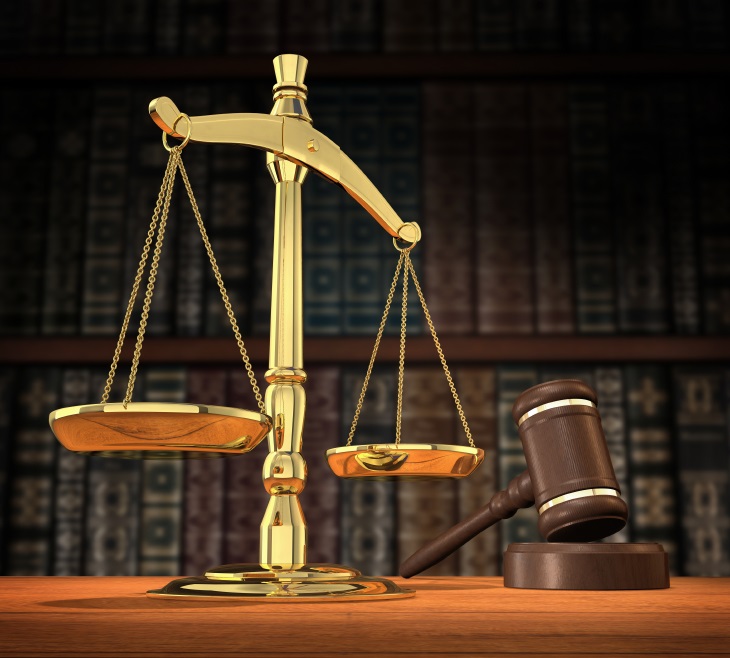 Serving New Yorkers, Sanders Law Group has helped thousands of clients file a personal injury lawsuit in New York. Over the past three decades, our New York personal injury lawyers have helped attain justice while ensuring their families secure equitable financial reparations. No matter the context or severity of your injuries, if you suffered damages due to the negligence of another, we will work diligently to settle your claim for its maximum value, or effectively argue your case before a jury, if it goes to trial. After reviewing the circumstances surrounding your accident, we will provide an honest assessment of whether or not you have a valid personal injury claim, and determine the approximate worth of your case.
Types of accidents that prompt personal injury lawsuits
If you are seriously harmed in an accident in New York, you may be entitled to significant compensation for any bodily injuries and financial losses.
Personal injury damages may be awarded if the recklessness or negligence of another party resulted in:
Motorcycle accident
Injury or wrongful death stemming from a recalled product
Hazardous property conditions
Surgical error or medical malpractice
Standards of proof in New York personal injury cases
The standard of proof in the majority of personal injury lawsuits in New York is a "preponderance of the evidence." This criterion is met if there is more than a 50 percent probability that the allegations raised by the plaintiff are true. Most civil claims are decided on the preponderance of evidence standard, while many personal injury lawsuits are based on allegations of negligence.
In personal injury claims, the injured party has to demonstrate that:
The defendant owed a duty of care to the injured party
That duty was breached by the defendant
This breach of duty caused the injury to the plaintiff
The plaintiff suffered injuries
With our vast financial resources, in-house medical consultants, and veteran support staff, the Sanders Law Group Firm can help injured plaintiffs gather credible evidence, secure expert witnesses, and prove liability in any type of personal injury claim. We know that medical bills for traumatic brain injuries, paralysis, or spinal cord injury can put you at risk for bankruptcy or foreclosure, and we believe it's imperative that negligent parties pay for the harm that they cause, from hospital expenses and lost income to property damage. In addition to attaining fair compensation for your pain and suffering, legal action often spurs changes to prevent future accidents and injury to others.
Determining the worth of your case
If you're contemplating filing a NY personal injury lawsuit following a motor vehicle accident, construction site injury, slip, and fall, or other cause, you may be curious as to what your claim is worth. In New York State, there is no fixed blueprint for determining this value, as several factors such as credible evidence, medical records and testimonial discrepancies may affect the outcome of your lawsuit. Based on our extensive litigation experience, we may be able to estimate the approximate value of your claim after we've reviewed all medical records and thoroughly investigated your case.
The following factors will determine the amount of monetary damages owed for your injuries:
The details surrounding the accident
Severity of injuries
Plaintiff's degree of fault (if any)
Insurance limits
Past, present and future medical bills
Lost income
Loss of earning capacity
Pain and suffering
Emotional distress
Property loss
Noteworthy New York personal injury cases
According to recent statistics, more than 95 percent of personal injury cases settle before going to trial. While the final decision on whether to accept a settlement offer is always up to the client, we will offer our insight as to whether you should hold out for a higher payout. As an example of the types of compensation awarded to personal injury plaintiffs, here are some notable verdicts in the region:
A Staten Island

car accident

victim was awarded $2 million after sustaining injuries in a head-on collision caused by an impaired driver.
An Ocean County man reached a $6.6 million settlement in his case against two North Jersey contractors, after losing his leg in a horrific

construction accident

.
$2.25 million was procured for a Manhattan area chef who was electrocuted while at work, causing him to suffer permanent brain damage and cognitive impairment.
A 60-year-old Brooklyn resident recovered $650,000 in damages after jurors found the bus company liable for opening the door prematurely, causing the senior to fall off.
Help to file a lawsuit for accident victims in NY
If you have suffered harm caused by the wrongdoing or negligence of another, it is crucial that you seek legal counsel immediately and protect your rights. Whether you are considering a medical malpractice lawsuit, drunk driver lawsuit, or another form of personal injury litigation, Sanders Law Group will provide a detailed evaluation of the compensation you deserve. Keep in mind that injury victims in New York only have a short window of time to take legal action. Failure to file suit within this statute of limitations can bar you from ever securing compensation for your injuries. Representing clients in all NY boroughs, including Brooklyn, Queens, the Bronx, Manhattan, Staten Island, and Long Island, we are ready to help you on the road to financial recovery. Contact us online or call our offices today for a free, no-obligation consultation at (800) 979-3707. Our NY personal injury lawyers accept cases on a contingency fee basis, which means we only collect a fee if you reach a settlement or win your claim.